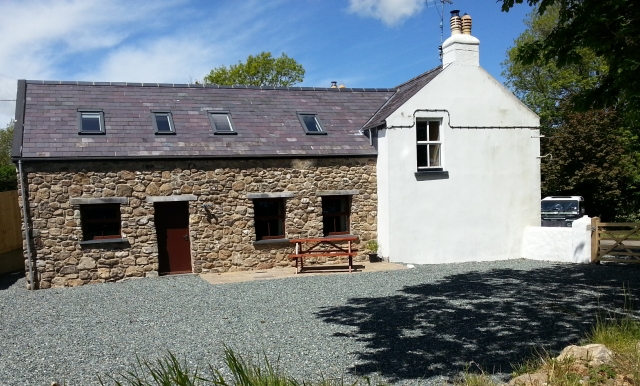 T
E The Cottage, Upper Thurston Farmhouse
Welcome to our web pages. As you can see, this site is under development & is currently at a very early stage. You will have arrived here in one of three different ways -
1. Directly.
If you are looking to rent a holiday property in Pembrokeshire, we may have just the thing for you. For details, please refer to our advertisement at Owners Direct (www.ownersdirect.co.uk).
2. From Owners Direct.
In that case, you are looking for further information, probably the expanded Access Statement or Terms and Conditions promised in our advertisement. Please accept our apologies that neither is ready yet and check back here regularly, because they'll be here soon. If you have any specific queries, please get in touch; addresses & numbers are below.
3. You wanted sabre-tooth.co.uk.
Sabre Tooth Charters is no longer trading. Lyn's recipes still exist as pdfs. Ask & we can email them to you.
Phil, Steve or Lyn
Upper Thurston Farmhouse
Thurston Lane
Sardis, Milford Haven
Pembs
SA73 1LD
01646 602672
07768 632251
cottage@upper-thurston.co.uk